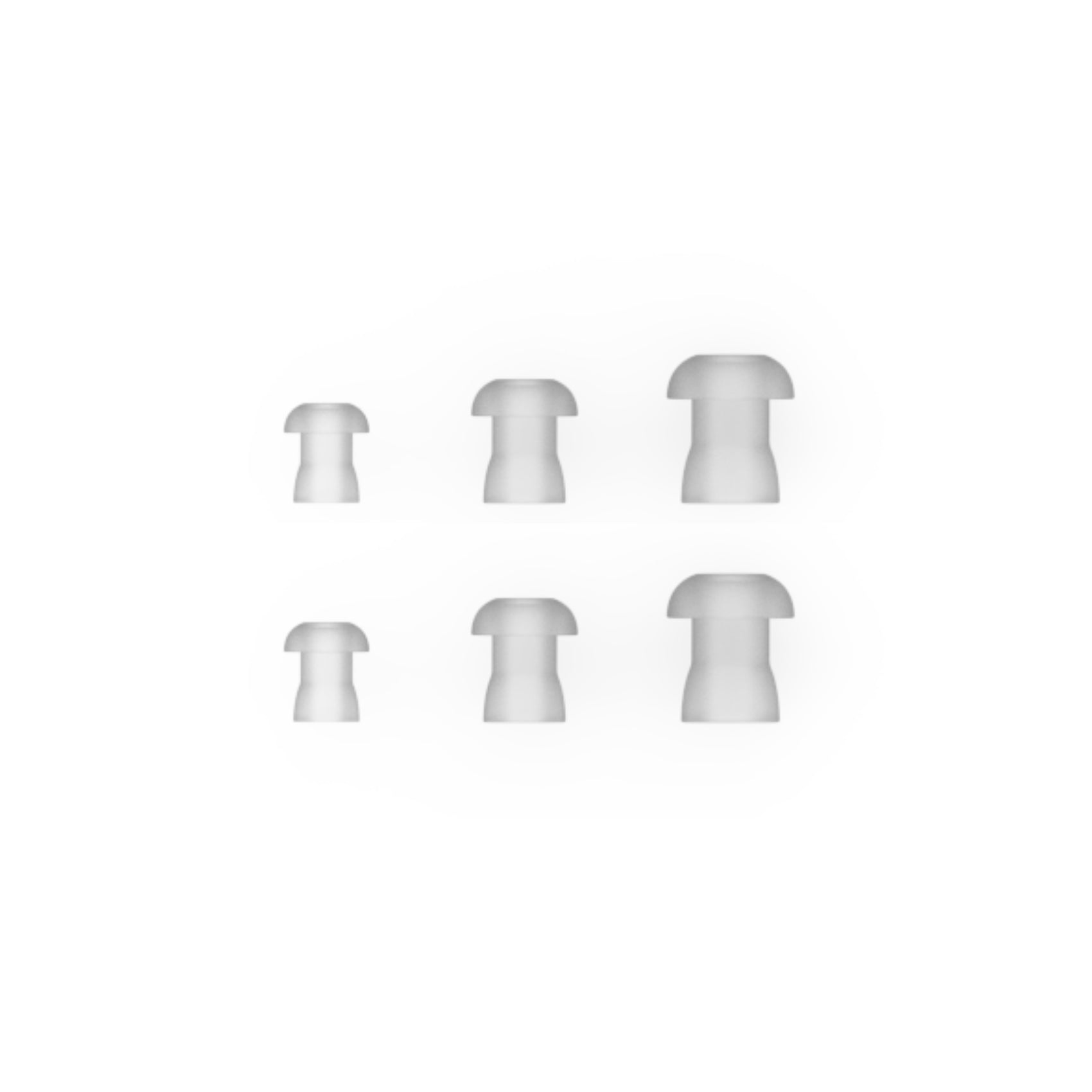 Ear Domes S/M/L: pack of 2
---
suitable for model:TH-L10M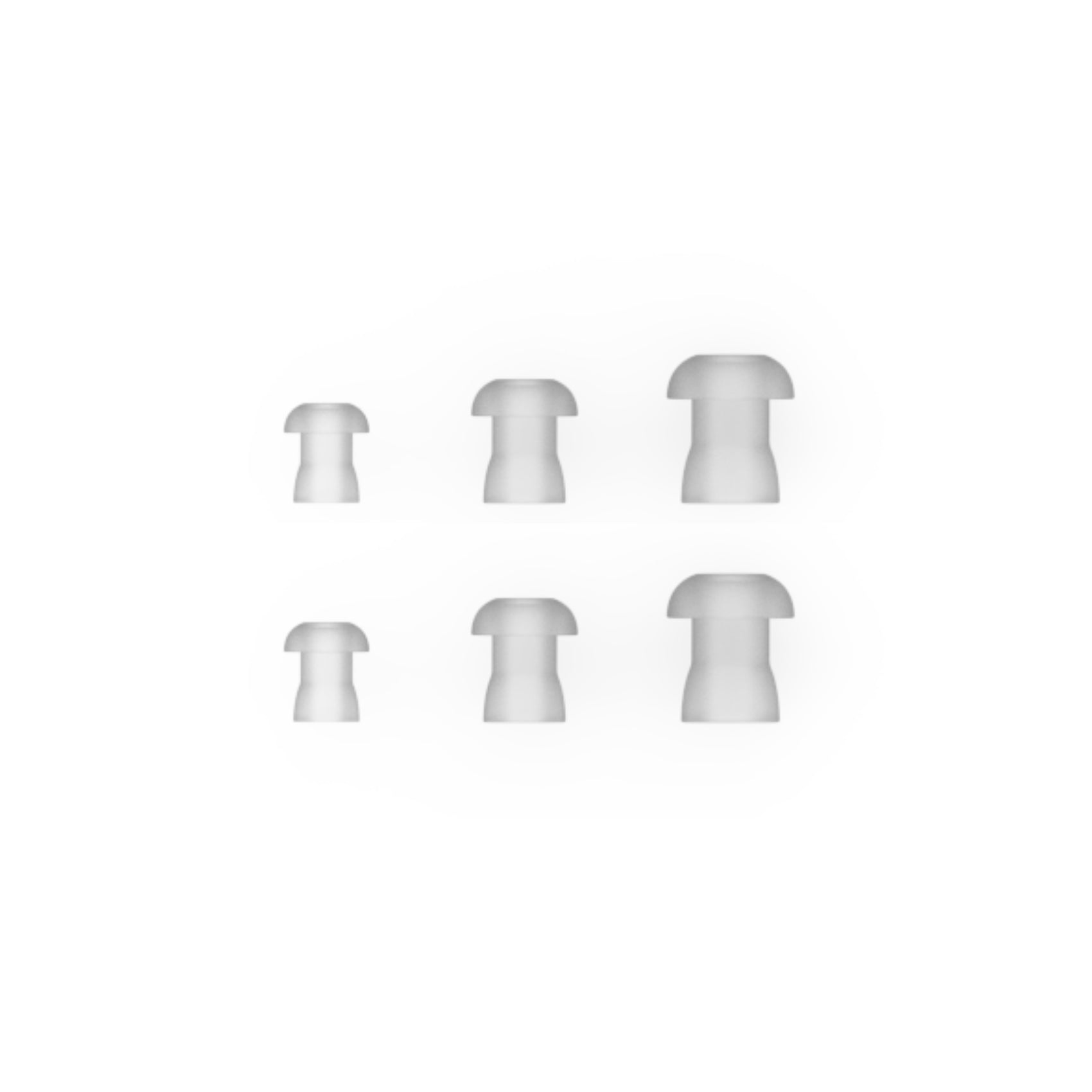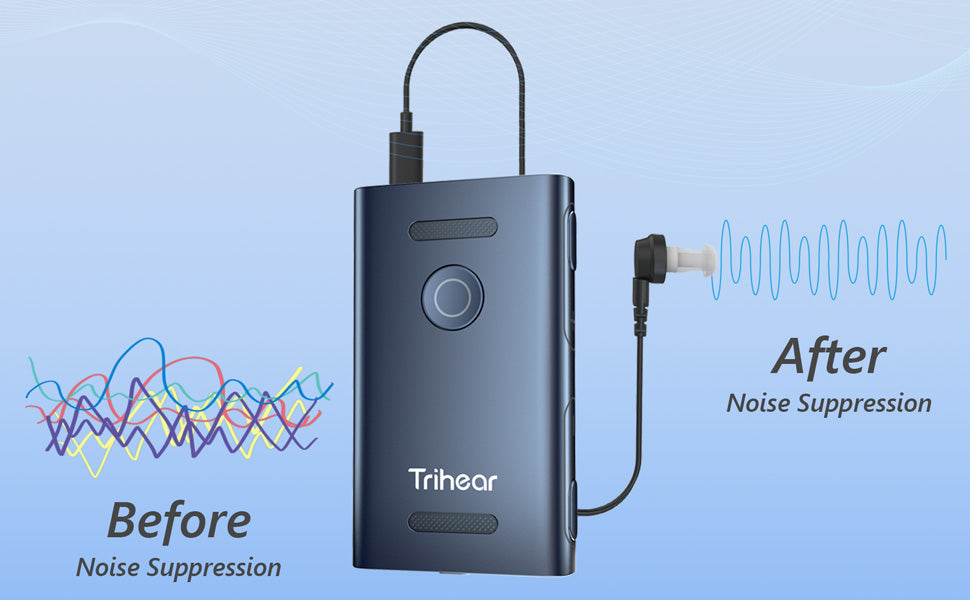 Advanced Noise Suppression
Powered by Enhancement & INR ( Impulse Noise Reduction), Clip-On delivers crisp surrounding, natural sound and also protects from sudden high-volume harmful sound. Excellent noise reduction system, even in a noisy environment, the sound quality can be kept clear and stable.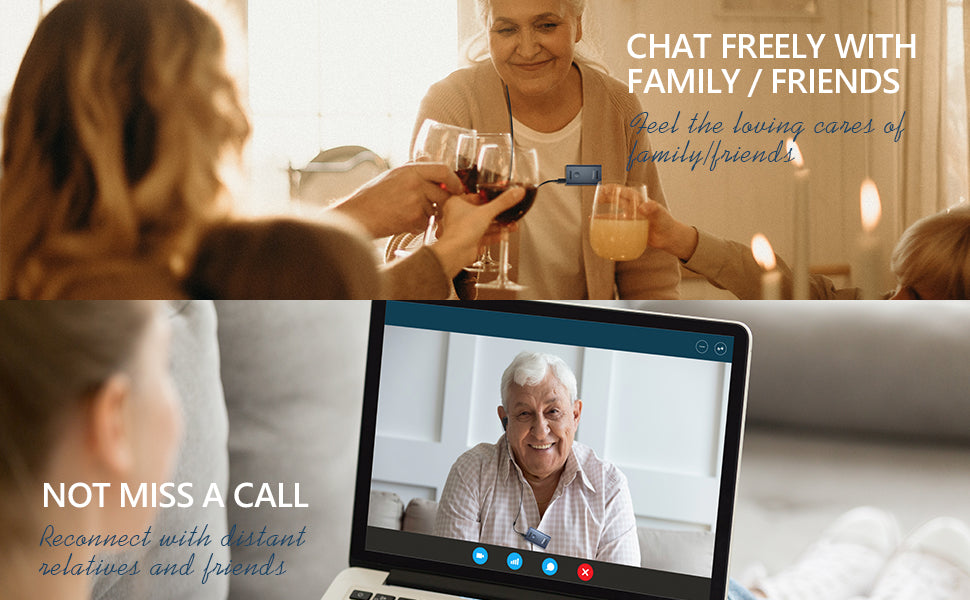 Back to Normal Life
Never miss the wonderfulness of the sound world. Clip-On supports 25dB to 45dB of hearing gain, which can effectively help people with mild to severe hearing loss to find clear sound again. It helps you easily talk to family or friends and watch TV at average volume.
You can also use Clip-On for voice chats, family gatherings, and to help get all your daily activities back to normal.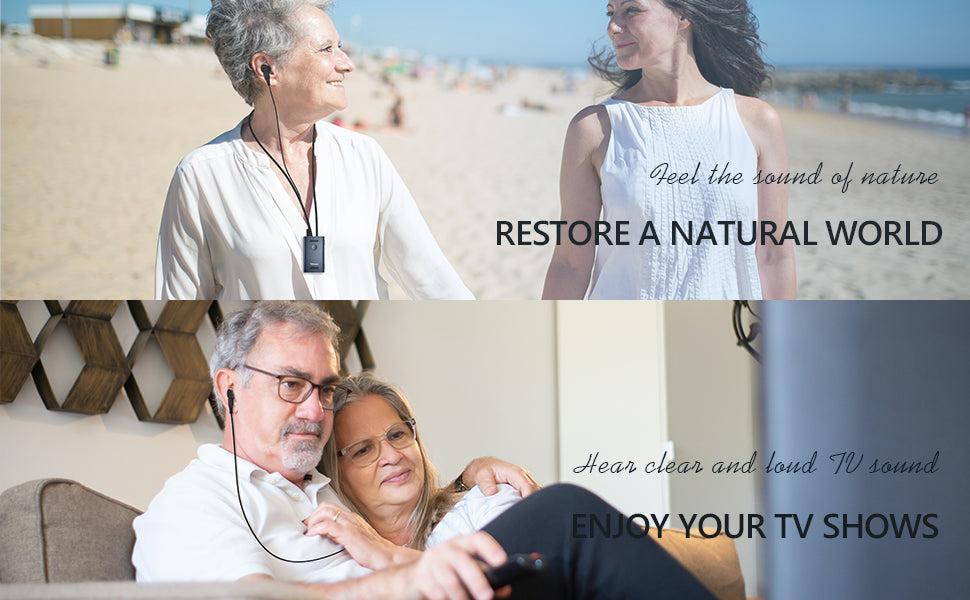 Stylish & Portable
High-grade frosted shell with elegant dark blue, perfect fusion of hi-tech and aesthetics. The hearing aids for seniors is lightweight, only half the weight of an egg. You can carry the sound amplifier with you using a clip or with a lanyard, both of which are good carry options.
When using the Trihear hearing amplifier, it looks like listening to music with device. Say goodbye to outdated hearing amplifiers.
64Hrs
Up to 64 hrs of battery life
Reviews Highlight
Perfect for church
I bought this for my church. We have a couple of guests from time to time who have a hard time hearing. I thought it would be good to have this on hand in case it was needed. It turned out to be a big hit. It's not a hearing aid in the traditional sense. It's actually a sound amplifier. It doesn't need to be calibrated for each user so it's perfect for what we needed.
Clear hearing
This allows them to clearly hear everything with 6 adjustable levels they can choose how low or how loud they need it to be. This allows them to hear better without having to say "WHAT" all the time. The price is amazing and only a small fraction of the cost of hearing aids. It's so easy for them to use and remember how to use that they will be able to use it anywhere and at anytime
Grammy is very very happy!
94 yr old Grammy lost her latest set of hearing aids and her kids won't get her a new one. She can hear close to nothing. Until yesterday I had to sit on her right side and speak loudly into her ear. Yesterday I brought her this amplifier and she had tears because it's been so long since she could hear. We tested it and playing with the volume she could hear me from 15 ft away. Highly recommended.
 Very useful
My son was using it, it help his tremendously. very well, he likes using it because he also wears glasses so this hearing amplifier does not press against his ear; earbuds will be used in his right or left ears. it very useful. His hearing is really bad and we could not afford another set of hearing aids every time he loses them.
Great after-sales service team
I can hear my daughter's voice clearly. I'm quite happy with the Trihear hearing aids. Trihear's customer service makes me feel valued.
When I got the hearing amplifiter, There is minor damage to the packing
So I got in touch with the seller Trihear immediately. Their after-sales service would send a replacement free of charge. Amazing after-sales service.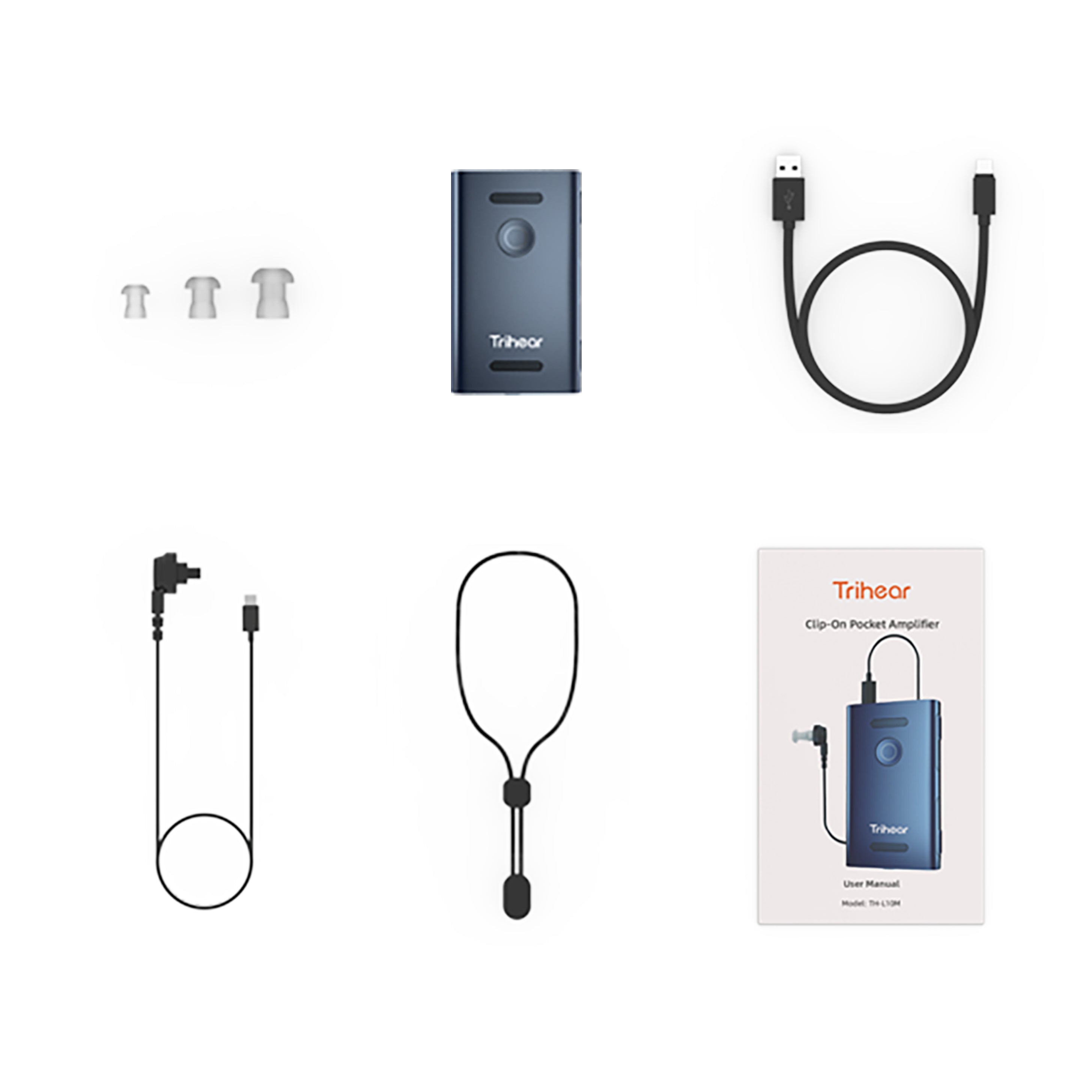 What's in the Box
Hearing Amplifier*1
Ear Dome S/M/L *1
Type-C-2-Pin Receiver*1
Type-C Charging Cable *1
Lanyard*1
User Manual*1
Still have questions? We have answers.
Hearing amplification is not good.

Please adjust volume by clicking V+/V- button to your suitable volume.
No sound from the receiver.

Please check if the Mic is blocked, if the Type-C port is blocked, or if the headset is not fully inserted into the Type-C port, and make sure the switch is slid to "on".
 I could hear my own voice loudly.

You could adjust the hearing amplifier position to make the Mic far from your mouth.
I couldn't hear other people talking in a noisy environment.

The Trihear hearing amplifier has digital noise reduction. For your good experience in a noisy environment, please make sure Mic faces the people you want to hear.
Could it be used with other Type-C earbuds or receiver?

No, you need to use included receiver and type-C cable(the receiver is customized for the hearing impaired ), in case of no sound or bad performance problems.
Our customer support is available Monday to Friday: 9am-6:00pm.
Average answer time: 24h